JFFList
Sub Categories
The fist fire festival in Japan. 2nd place of the contest.
Performance at Japan Fire Festival The Fire Contest. 3rd Place winner.
Naranja Fire Festival 2006, Poi duo performance.
Another fire performance contest at JFF.
After midnigh, JFF have this fantastic stage.

No more video of EFG will be released.
Only the way to watch this contest is being at JFF2010.
See you next year !

*No video, No photo at EFG.
*Official Ero Cameraman only.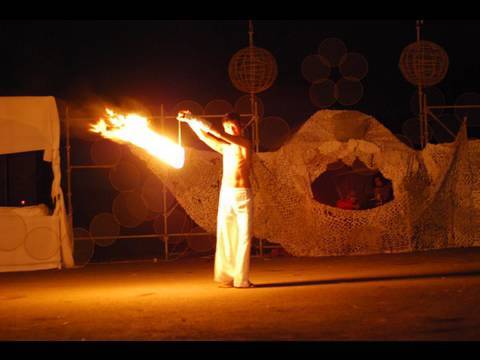 2nd Place of JFF contest
Technique:92
Art:96
Fire:93
Originality:95
Performance:96
Poi interview at JFF2008 & JJF2008