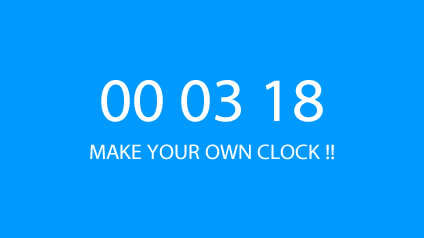 The system which makes POICLOCK is now all available to donwload.
If you have basic web & Video editing skilss, you can make your own clock on your website or loal PC.
For performance videos, event archives, you can use it for free.
Please let us know if you have made your own clock!