Ch1 PerformanceList
Sub Categories
A poi performance at Hooplounge.
Poi with new green flowlight,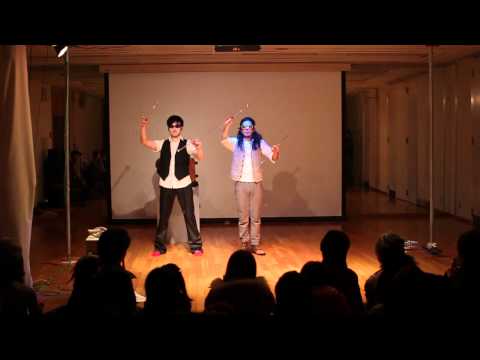 This is 3rd time to join Heso Revolution, so we tried to do something new as surprise show.
Simple moves make beautifull.
Filmed at flowspace in 2011 Spring.
Edited by Yuta.
Komei's awsome performance at ejc2011
François, Tina, Hanna, Thomas, Loooop performance at firedrums 2011.
Such a amazing performers!!
Flowtoys x LOOOOP collaboration video.
Nice routines, colors, partnerpoi, and editting. Such a high quality footages. Who filmed this video!?
Pich peroformed at Yoyogi Park Juggling meeeting 2009. This is one of my favorite performance!!