Community TV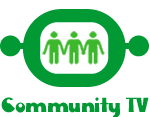 Community TVis the place for sharing videos of Art & Performance. It is not nessesary to be Poi or Juggling videos, but any kind of art performance videos are welcome.
You can post your own video and you'll get comments and advices from other users. You can also post videos which you've found on Youtube.
Let's share videos with the world !!