2012年5月 Archive
Available now from www.ultrapoi.com!!! Ultra Poi is proud to introduce our newest professional LED product, the Ultralight! The Ultralight is the first LED glowstick ever to have independent top/ bottom mode control and custom color selection, not just preset colors! The UltraLight uses our custom FX chip to control 4 RGB LEDs offering full spectrums of color, superior brightness, and endless pattern combinations. Combine your favorite colors, modes, and options to create a lightshow that is unique to you.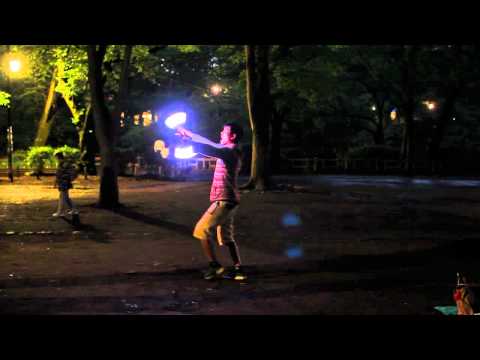 X-treme LED POI review video.
LED poi but like fire poi. So bright and very heavy too.
You can change colors with remote, so if you practice with partner who control remote, you can have great effect for yoru show.
Newer version of X-treme LED POI remote can have more distance between poi and remote. It will work if you performe small indoor stage.
A battery charger and a remote are included.
You can play couple of hours after full charges. or maybe longer, I only have 1st generation of the poi, it would be longer battery life for newer version.
My favorite staff Artist Antti's performance at KFF 2010.
Goop performance, good music, good costume, I like it so much!
Mel did a great performance at Ukrainean's got talent.