Description
With partner poi we differentiate between two different positions. These vary depending on which hands are linked with one another.
RIGHT HAND to RIGHT HAND
(DIAGONAL-POSITION)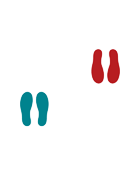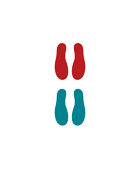 RIGHT HAND to LEFT HAND
(FRONTAL-POSITION)
The four beat weave is slightly trickier in the frontal position and can be a bit of a challenge for the wrists.